Greg Neaveill Small Plane Pilot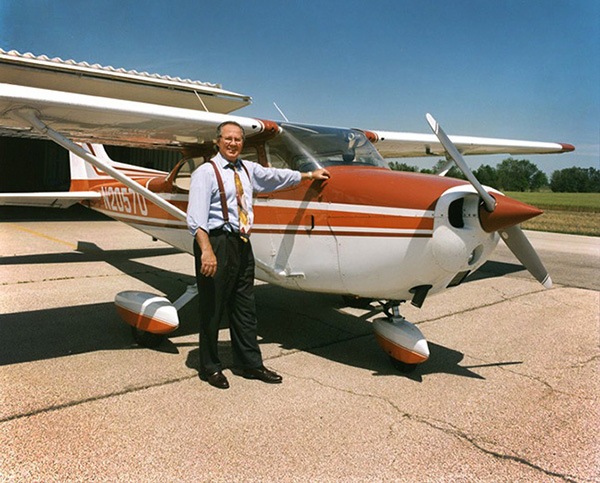 Greg became partners in this C-172 back in 1990 while he was still a student pilot.
A small plane is perfect for a short 3 hr. flight from Peoria to Murfreeboro, TN to see relatives.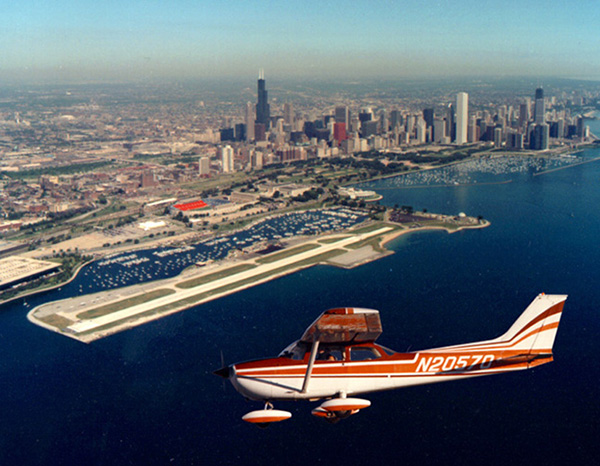 Greg misses all those flights into Meigs Field in Chicago for business and pleasure.
It was little trouble to pack 2 - 10 Speed Bikes in back for a pleasant bike ride to Evanston
and back. Of course, stopping at Carsons for Ribs on Wells and valet parking the bikes
was a great way to end a day - followed, of course, by a right 270 on runway 36 for a
night time tour of the city before heading back to Peoria. All was well until Mayor Daly
closed Meigs in the middle of the night on Sunday, March 30, 2003.